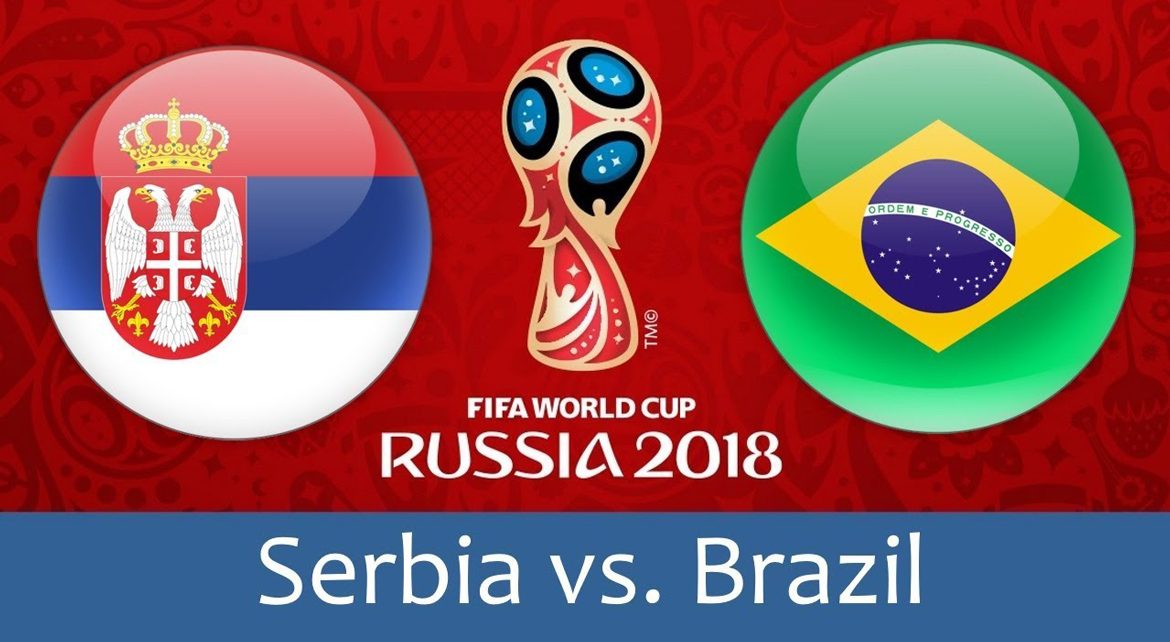 Group E
| # | Team | Played | Won | Draw | Lost | +/- | Points |
| --- | --- | --- | --- | --- | --- | --- | --- |
| 1 | Brazil | 2 | 1 | 1 | 0 | +2 | 4 |
| 2 | Switzerland | 2 | 1 | 1 | 0 | +1 | 4 |
| 3 | Serbia | 2 | 1 | 0 | 1 | 0 | 3 |
| 4 | Costa Rica | 2 | 0 | 0 | 2 | -3 | 0 |
Group E: Brazil, Switzerland, Costa Rica, Serbia. Not much weaker than group C, group E, according to the latest FIFA/Coca-Cola World Ranking, is known as one of the toughest groups at Russia 2018.



Brazil - The coach, Adenor Bacchi (also universally known as Tite), has made Brazil team into one of the favorites to win this year's tournament. Furthermore, since the humiliating defeat (7-1) against Germany in 2014 World Cup, the team's attack has been almost unbreakable, led by the star player Neymar, who is still on the peak of his game. They also were the first ones to clinch qualification for Russia.


Switzerland - Switzerland team which only lost once reached Russia via the playoffs with the help of their coach Vladimir Petkovic. He says, 'The team have grown together and keep working hard for each other'. Although it is often difficult for goals to come by, the team's members have collective behavior which gives Switzerland's fans hope for their win. Moreover, a big part of Switzerland team consists of the players from the 2009 Under-17 world champion, all of which have deep tournament experience. However, some critics aren't satisfied with the way the team was qualified (straight wins in one weak group and a penalty call while playing against Northern Ireland).


Costa Rica - Óscar Marímez, Costa Rica's coach, has always been focused on defense (led by Giancarlo González and Óscar Duarte) and fast counterattacks since his team reached the final eight in Brazil in 2014. The team's star Keylor Navas is stated to be the best-known player in the squad. This year it will be the fifth time Costa Rica team appears at the World Cup.


Serbia - Mladen Krstajic, present Serbia team's coach, took over from Slavojub Muslin in October last year and since then has changed many things. For example, he takes to a 4-2-3-1 formation. The team scored the most goals (20 in the group!) with the help of Aleksandar Mitrovic, the leading scorer. What is more, Sergej Milinkovic-Savic is one of the most popular players in the whole world and, along with Dusan Tadic, has all chances to reach the final. However, as center-back Matijia Nastasic is injured, the team is much weaker than it could have been with him.